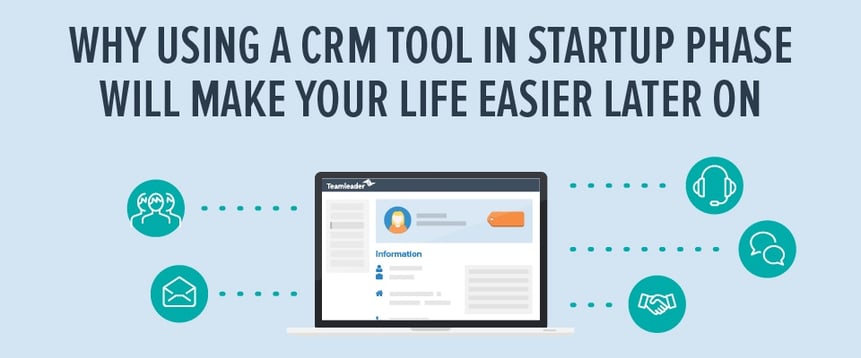 Your contacts and the relationships you develop with them can last forever. But that can only happen if you nurture them. By using a CRM tool, for instance.
Current projects, team members, targets, they're all subject to change. Your contacts and the relationships you develop with them, however, could last forever. But that can only happen if you nurture those relationships. By using a good CRM tool, for instance.
Why would you need CRM as a startup?
Every organization, big or small, can benefit from CRM. In a startup, you obviously don't have time to waste on trying to remember past conversations or figuring out where, when and how you met a contact. That should be enough to convince you. But there are more reasons why your future self will thank you for adopting CRM in an early stage.
Here are some symptoms that illustrate your startup is in dire need of a CRM:
No central place to store information
No insight into sales activities
Sales team not hitting targets, and no analysis on why that is the case
No clear perception of where (most) leads come from
Problems converting leads to customers
Overlaps in external communication
Poor internal communication
Lack of scalability
4 Ways CRM will help you manage your business
If any of the symptoms above apply to your startup, adopting CRM may be your best bet. Here's how it will help.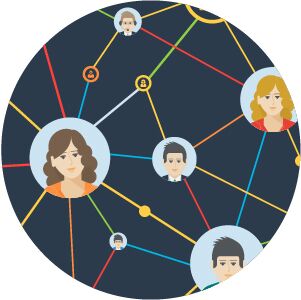 1. Growing your network
One of the most valuable resources for your startup? Beyond any doubt, the people you meet along the way. Customers, leads, but also other startuppers and potential partners - not to mention business angels, investors and incubators you met at some event. Saving their contact data on your smartphone or frantically collecting business cards will not suffice. A CRM allows you to register data quickly and easily, save emails and messages you exchanged and even attach notes as to what you discussed.
2. Closing sales faster
Never underestimate the importance of a swift sales cycle. CRM can help you streamline your sales process and allow for accurate customer insights. Whereas spreadsheet tools like Excel:
Require manual data input (we're in the 21st century, people!)
Make it difficult to review and share data and collaborate on projects in real time
Prevent you from centralizing information
"Scalability is key, especially when it comes to sales."
You've heard it many times before, and it's still true: scalability is key, especially when it comes to sales. Having a system in place to contact leads and follow up and onboard new clients can make or break your business right from the start. Do you have a process or system designed to keep your follow-up and deal closing consistent? CRM allows you to monitor that, too. That way, it helps you reduce the risk of leads falling through the cracks.
3. Aligning sales & marketing teams
"The more leads you have, the more business you will be able to generate." This statement is often heard, but not necessarily true. A single communications glitch between sales and marketing could derail the entire process. Having one unified communication channel - your CRM - can help you increase productivity and efficiency. How? By providing you with deeper insights, setting shared goals and expectations, and avoiding duplicate efforts. But also by:
Building a more streamlined and efficient process
Fostering better communication
Improving upsell opportunities
Increasing deal sizes
Identifying the best leads worth investing in
And the earlier you do these things, the easier it will be for you a few months down the road.
4. Managing your pipeline, tracking opportunities
Your database shows that leads have been coming in, but your sales are lagging behind. What gives? Perhaps the majority of your leads are lost at a certain stage of your sales process.
Understanding the prospect-to-customer journey is essential to boosting sales and communicating the way you should. A centralized, intuitive and easy-to-access CRM tool will give you the info you need when you need it - helping you cater to leads at every stage of the process.
Also, a CRM tool allows you to keep track of what deals are in the pipeline. And more importantly, it keeps track of what stage each deal is in, including which deals are ready to close or have already been closed. In short - CRM helps you keep a finger on the pulse of your sales process, and eliminate the bottlenecks.
What do we offer?
Teamleader is an all-in-one solution, combining CRM, invoicing and project management in one, intuitive tool. Our aim? Providing you with everything you need to streamline your processes right from the beginning, helping you focus on your core business. Keep all your contact information at your fingertips. Manage tasks, calls and meetings. Automate your invoicing, stay up to date on all projects, and more.