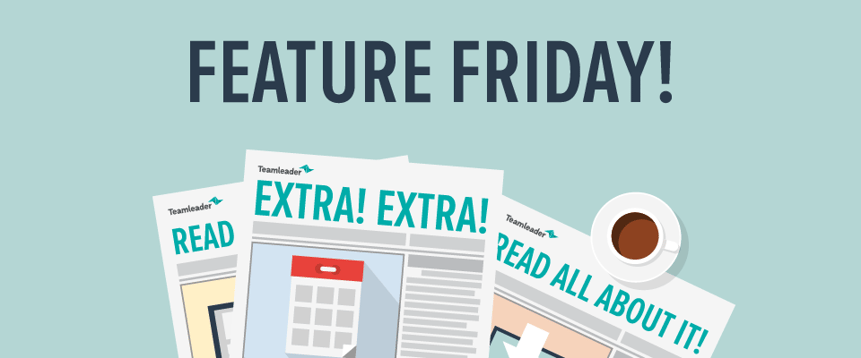 With this Feature Friday we're very pleased to present a handy addition to our Web2Lead forms. This update lets you link a company directly to the added contact!
Linking companies via Web2Leads
Now when you add a field like for example 'company name', Teamleader can recognise this. As a result, a company is automatically created with the details of the person as the related contact. Also a VAT or Chamber of Commerce number will be immediately recognised as an existing field.
You can consult all the available fields for Web2Leads here.
Partially invoiced quotations visible in Deals

Anyone who frequently creates down payment invoices from the Deals, sometimes loses the overview between partial and fully paid quotes. To make your life a bit easier, we have therefore made a small change in the 'invoiced' column in your deals overview.
Here you can now see whether a deal has been invoiced in full, partially or not at all. In addition, if a project was created from this deal, you can see that here too. Thus with a single glance, you can find out what the status is of your (un)invoiced deals!
You can modify your column overview by clicking on the spanner icon on the right below your deals overview.