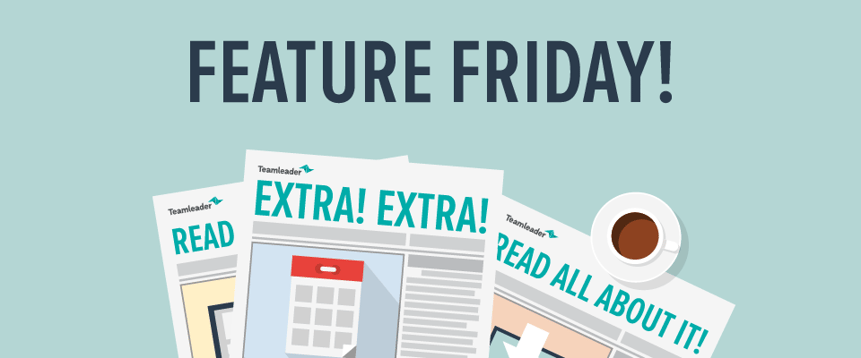 Friday at last! This week's updates, all for you: Twinfield connection and invoice wizard updates!
Integration with the Twinfield accounting package
In addition to our connections to Exact Online, Octopus and 15 other packages, Teamleader now also introduces a connection to the Twinfield accounting package, a very popular package in the Netherlands. Just like the two applications mentioned above, the connection between Twinfield and Teamleader is a two direction connection.
The new connection with Twinfield also allows you to synchronize contact and payment data in two directions as is the case for Octopus and Exact. Thanks to the import tool for contacts, you no longer have to work in a roundabout way with the export and import of CSV files.
Whoever has a Twinfield account can connect it through our "Integrations".
Invoice wizard updates
The invoice wizard, our handy tool that ensures that unbilled time is invoiced quickly and is not forgotten, has undergone a number of small updates. The segments of the projects, contacts and companies modules are now also available under "advanced options". In this way you can create the correct invoices even more quickly for people for whom you had not yet entered the time worked.
Additionally, the invoice wizard now also has a search function so that you can simply search for time that you still want to bill using the name of a person or company.
A third and last change is that all sliders are now turned off by default. If you only want to bill one company, you no longer have to turn off all sliders one-by-one before you can continue.