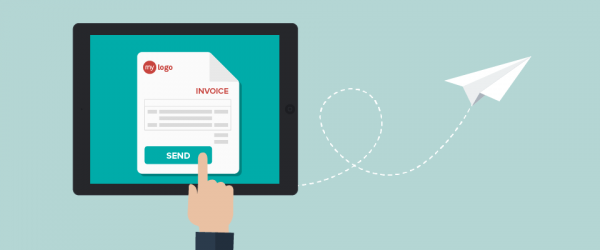 Making invoices is still a heck of a chore for a lot of people. But if you approach the job cleverly and efficiently, it'll be out of the way in no time at all.
Making invoices is still a heck of a chore for a lot of people. Yet it really doesn't have to take you a lot of time. If you approach the job cleverly and efficiently, it'll be out of the way in no time at all. Don't forget though, your invoice is more than just a bit of arithmetic - it's your company's business card. Teamleader guides you through the jumble of figures and letters to the perfect invoice.
Creating invoices doesn't have to be an annoying, time-consuming task. Discover the possibilities of an online tool to send invoices automatically and keep track of their status.
Compulsory requirements
A number of details are compulsory on an invoice. Let's go through them in chronological order.
Your details: your company name, address and contact details, bank account number and VAT registration number.
Your customer's details: official company name, address and VAT registration number.
The word 'invoice'.
The invoice date and the delivery date of your product or service.
A serial number: your invoices must follow each other properly. A tip for anyone who hasn't started yet: you don't have to start with '1'. It's fine to start with 10, 50, 100, or whatever you like. That way your very first customer won't know you are the new kid on the block.
Description and quantity of the products supplied or the services rendered. Indicate clearly what they are, so that you know which VAT rate to charge later on.
Price per unit (price per metre, per hour, per piece, etc.).
The total amount excluding VAT.
The VAT rate. Depending on your business and the sector, you must charge 6%, 12% or 21%. Besides the rate you must also indicate the amount due in euros.
The total amount including VAT.
General terms and conditions. These are important in case of non- or late payment or disputes. No legal background? No panic, you can find more than enough examples online. If you want custom terms and conditions, drawn up especially for your company, you need to consult a lawyer. A
Appeal to the eye too
Don't forget that the look of your invoice is just as important as the content. How your invoice looks can determine how fast it's paid. In other words: if your customers systematically pay late, it may be time to take a critical look at the layout of your invoices.
Tips for the layout of your invoices:
Don't economize on the font size. The total amount should be visible at a glance. That will avoid the amount being paid without VAT.
Don't try to be Picasso. It's an invoice, after all. Make sure your design is simple and clear, with a recognizable logo.
You don't need to be a whiz kid or a graphic genius to make an invoice attractive. Teamleader ensures that every company can make distinct, customized and personalized invoices by downloading a simple Word template and adapting it.
You've got mail
Before you wear your tongue out licking envelopes and stamps, you should know that it's been legally permissible to send and process invoices electronically since 2004, which explains the increase in online accounting packages. Check with your client whether they'll accept digital invoices. Some companies still swear by paper copies.
Seven good years
And finally, this: you are legally obliged to keep your incoming and outgoing invoices for seven years. But you can leave your shoe boxes in the cupboard. After all, a paperless environment is far more efficient. That's why Teamleader automatically saves your invoices in the cloud. With one mouse click you'll always have an overview, wherever you are. So they're bound to be seven good years.
Want to learn how other businesses create and send invoices successfully online? Discover how animation agency Well Played reaps the benefits of a streamlined invoicing process thanks to their online invoicing tool.