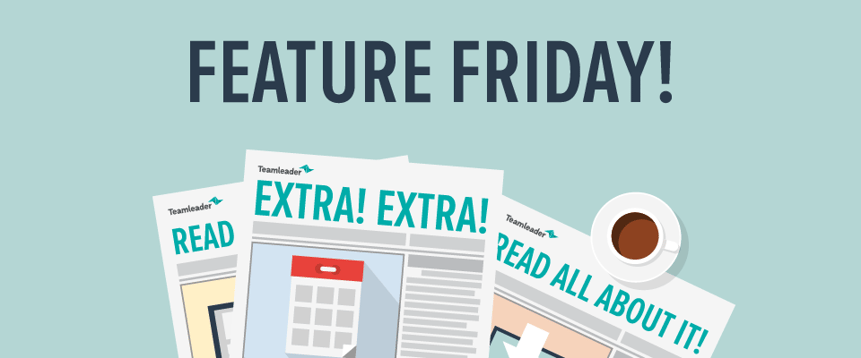 On Friday, we present you the newest Teamleader updates. On the menu for this week: setting up ticket autoreplies per e-mail address!
Ticket autoreplies per inbox
More ticket updates! Besides our brand new ticketing statistics (see last week's Feature Friday), we implemented an improvement to the ticket autoreply feature. From now on, it's possible to create autoreplies per email address and by extension, per language.
A quick reminder: an autoreply is a reply to a ticket that's being sent out automatically when a customer sends you a support question. It was always possible to create multiple autoreplies (based on certain words in the customer's email), but they were always being sent from the same address.
Not anymore now! If you have linked multiple email addresses to the Teamleader ticketing module, you can now create a reply per email address. When a customer sends a ticket to a certain email address, the autoreply will then also be sent from that email address.
You can find this feature via Settings > Tickets > Autoreplies. When adding an autoreply, click 'Advanced options' to show the email address settings.
Why is this useful?
Let's see… say for example that your company is active in three different countries, all of them using a different language. Since you want to offer your customers a local approach, answering their questions in their native language is a plus.
What you do then is set up three different support email addresses (support@mycompany.fr,support@mycompany.co.uk, support@mycompany.nl, etc…). Add those to the setup of your ticketing module.
If you then create an autoreply, you'll be able to choose which email address it belongs to. If you pick your French email address for example, you can create the autoreply in French as well. So whenever a French customer is emailing you with a support question, he'll get a nice autoreply in his mother tongue. Customer experience - we live to serve!
On the other hand, you can also create a division between a sales inbox and a support inbox, if you, for example, use both your info@ and support@ emailaddress in your ticketing module. Great to never let any leads slip!