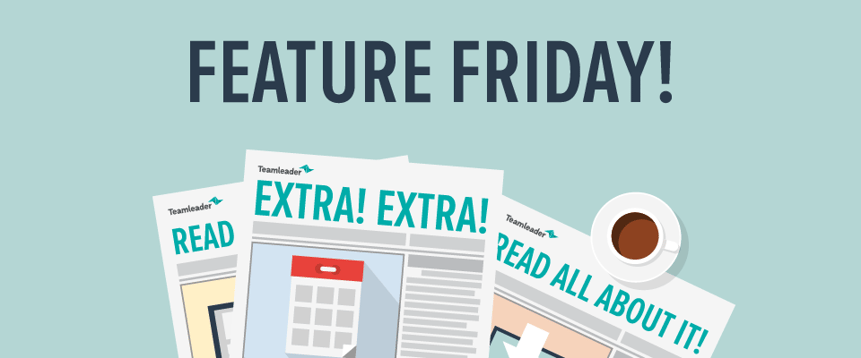 Today, we're introducing our product price units: We've made it possible to add these units to your quotations and invoices!
Introducing price units
If you have a lot of products that you're selling by the meter, ton, hour, kilogram (or foot, yard and pound if you're living in one of those three non-metric countries - and yes, we're looking at you, Liberia, Myanmar and the U.S.), then you're in luck, because today we're introducing our product price units! We've made it possible to add these units to your quotations and invoices.

You can even choose for yourself which units you want to add. To get you started, we've already added a few standard ones. Check out the 'Products' tab under 'Settings'
Tip: don't forget to check your template layout: make sure the layout contains the shortcode $UNITS$, or else the specific price unit won't show up on your quotation or invoice.
Your Teamleader account is now located at app.teamleader.eu
You may or may not have noticed, but the URL of your Teamleader account has changed from teamleader.be to app.teamleader.eu. Why, you might ask? Well, for two main reasons:
In light of our recent expansion to The Netherlands, Germany and soon Spain, we felt we had outgrown the teamleader.be domain.
This change opens the gate to customizable domain names: we hope to introduce the mycompany.teamleader.eu domains very soon!
What changes for you? Quite frankly, not much. We've tried to make the switch as fluent as possible, however there might be a few quirks:
Because of the domain change, there's a possibility that Twilio users have to grant their browser permission to use the microphone again.
Your bookmarks will still work, but we encourage you to change them.
API users can still use the old URL
If you have any questions regarding this change, feel free to contact us at support@teamleader.eu!
Twilio Price changes
These last few months we worked very hard to improve our Teamleader VoIP integration. We feel that it's time to drop the bèta label. As a result, we will start charging the 25€/month contractual fee, which will be deducted from your Teamleader wallet.
Included in this price is one local number, a deep CRM integration with call recognition and call tracking.
Furthermore, thanks to extensive negotiations with our VoIP provider we managed to negotiate a flat fee of 0,06 € for all calls. Plus, incoming and internal calls are now totally free.
For more information about Twilio, feel free to contact us at info@teamleader.eu.