Receiving payments online is advantageous for you and your customers and it's very much in reach for SMEs. How so? Read on!
Fervent online shoppers know the deal: in one click, that stylish pair of shoes ends up in your shopping cart. Next up: choosing your preffered payment method at check-out. For more than 47%, that would be their credit card, followed by Bancontact (23%). At 13%, online bank transfer merely plays a supporting role. Which is only logical: it's a tad slower and less handy.
Which only adds to the mystery that a number of SMEs only allow bank transfers to handle their invoices. Why not make it easy on yourself? Better yet: why not make it easier on your customer?
A modern Payment Service Provider (PSP) will do exactly that. The time saved, coupled with the ease-of-use, make up for the small added cost in a big way. Let's have a look at the many benefits:
Payments go faster
When your customer receives an invoice by email, he has to go to the trouble of starting up his online banking appliance and entering the correct payment details and the correct amount. Payment service providers do the work for them: the customer picks the method he knows best, and that's it. Everything's already filled in, no more mistakes. That keeps the payment threshold low and your cashflow on point.
The administration is done for you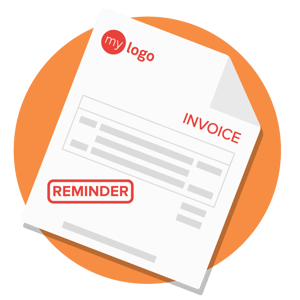 Every payment you receive takes a bit of work on your part. Those small bits accumulate fast. A PSP helps you with that too. Just make an account and you'll be up and running in a few hours tops. Thanks to smart API links, you can then integrate the PSP with your CRM, accounting software or your webshop in a heartbeat. And then your work is done: invoices are automatically logged as 'paid', and superfluous payment reminders become a thing of the past.
There's a lot of payment methods to choose from
No doubt, customers appreciate it when their favorite payment method is available. And PSPs offer you a wide range of choices: Bancontact/Mister Cash for your Belgian customers or the Netherlands' own iDEAL, but also credit cards, Paypal, paysafecard and the standard SEPA transfer. Even Bitcoin can be transferred to your account in Euro, risk-free. You select what you want to offer, the customer what he wants to use. End of story.
Safety is never an issue
PSPs comply with the strictest of safety measures so neither you, nor your customer needs to worry at any point of the transaction. Better still: the customer will never realize he's using such a service, since PSPs have the habit of neatly hiding themselves behind the screens. The customer only comes in contact with what he knows and trusts.
Costs remain low and predictable
In the past, providers tended to charge steep up-front costs or monthly fees, making them nearly unaffordable for smaller companies. Not anymore. Now, you're only charged a small amount plus a percentage per transaction. Hidden fees or bulky contracts? None whatsoever.
Working with a reliable PSP is a great idea for any SME: easy to set up, beneficial for your cashflow and handy to use for you and the customer both. Try it once, and you'll probably never want to work with traditional bank transfers again. Our choice? Amsterdam-based Mollie and Ireland's Stripe, by far the two best providers on the market today. Teamleader easily integrates with Mollie and Stripe so your customers can pay all of their invoices faster and without fault.
More integrations?
Next to payment service providers, Teamleader has many other integrations on offer, making it easily to incorporate your entire workflow in Teamleader. Want to know more?
Teamleader combines CRM with project management, quotations, invoicing and more in one convenient online tool. Try it now for 14 days!