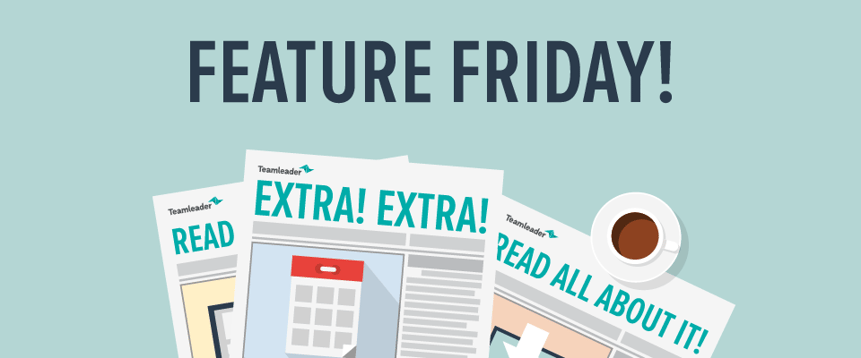 What day is it? That's right, Feature Friday! New Web2lead forms and segments in deal statistics!
New Web2Lead forms
Pushing prospects directly from your website into your Teamleader account was already possible, thanks to the Web2Lead forms option. This allows you to put up a form on your website for interested parties to leave their personal details. These details are then transferred to Teamleader and a contact is automatically generated.
Because these forms were rather limited with regards to options and layout, we decided to replace them and work together with three external partners: Wufoo, Formstack and Unbounce.
All three do about the same thing as Web2Leads: they let you use contact forms on your website to push data into Teamleader. However, they are a bit more customisable to your own preferences.
The location of the Web2Leads forms has also changed: you can now find them under Integrations, where you select the option 'Your website'.
Filtering Deal statistics by segment
Would you like to know which segment of your deals took up the most of your time? How many deals of a certain type you gained during the last week or month? Which accepted deals came in through what channel? Now you can add all of your segments to your filter in the deal statistics module.
If you navigate to Statistics and select Deals, you get an extensive list of different statistics regarding all the deals in your Teamleader account. Each of these sections allow filtering,
using the funnel symbol at the top right.
We've now added the possibility of selecting all your deal segments at the bottom - making it very easy to take a closer look at all of your different deal phases!