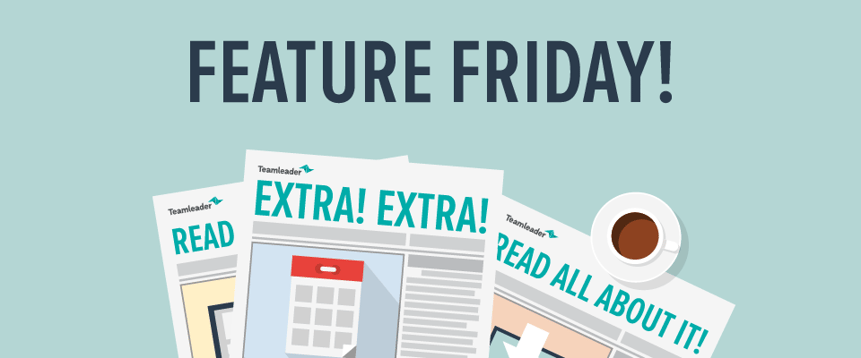 Anyone who thought we'd be taking things easy after our Teamleader rebranding and redesign has got it completely wrong. In the meantime, we've released 3 more features for you!
Ticketcloud
If you send a reply to a support request via Ticketing, your client will, as always, receive a properly laid out email. From now on a link will also be visible in the email with the mention 'View and reply online'.
If you click on the link you'll be put through to Ticketcloud. As on our other platforms, like Cloudsign and Invoicecloud, your client can check the status of his support request or, if he wishes, provide additional information. He can do this by clicking on 'Reply'.
This doesn't mean this is the only way to reply to a ticket now; your client can still answer with a return email. The reply won't get lost in cyberspace.
You can see your ticketing history in Ticketcloud too. If you have several tickets open, you can just click on 'Other tickets' and they will appear.
At a later stage, Ticketcloud will also offer support for files and you'll be able to add your own background to the platform.
Autoclosing tickets
Until now tickets with the status 'Wait for client' remained on 'Wait for client' forever and ever. This can happen, for example, when clients cease to reply. Eventually you end up with a whole series of tickets that can't be closed.
The new feature has put an end to that once and for all. From now on you can programme tickets that have been on 'Wait for client' for a few days to close automatically. You decide, of course, how quickly that happens. To do this, go to 'Settings'> 'Tickets' > 'Preferences'. With one click on the scroll bar you can set the number of days yourself.
Perhaps your client is very busy and has forgotten about the ticket. It's always possible, of course. That's why you can draft a standard message to inform the client that the ticket has been closed. If necessary the ticket can be reopened again afterwards. For that, too, you can go to the ticket Settings menu, under 'Templates for automatically closing tickets'.
Twilio log
This latest feature is really handy for Twilio admins who like to keep an eye on the financial picture. As of today, Twilio will keep a logbook, which can only be consulted by admins.
Go to Twilio in your Integrations, and click below left under 'See log'. Now you'll get a complete list of calls, including the caller, the receiver, the time and the cost. Have calls been forwarded? Then you'll find them here. You can even see people who've dropped out of the queue or internal calls. Handy? We think so!