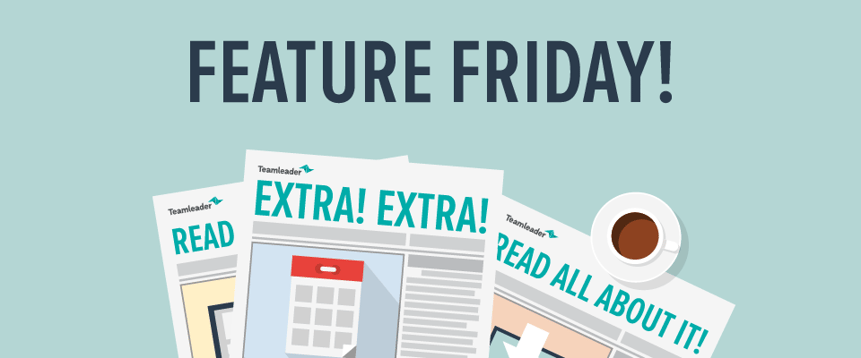 Enjoy the summer season!
Improved holiday management
With the start of the summer months, we thought it would be nice to give our holiday management a polish.
To get you started with the holiday season, our holiday management has received some improvements. One of those is that it's now easier to manage different types of vacation.
Different vacation types
Instead of having to add every type of leave for each Teamleader user individually, you can now create your all different types directly in the HR settings. Just click the plus button next to 'Vacation types' and define the parameters.
Enter a name, a certain color that makes it easy to distinguish the type of leave, and the limitations of the vacation. Finished? Hit 'Save' and your new vacation type has been added!
Repeat this step for every type of leave you want to add, unregarded if this is only meant for one person or for the whole company.
When you're finished adding all the types that apply to your entire organization, you can also define the leave per Teamleader user. When clicking on a co-workers name, you'll get his detail page where you'll find the same 'Vacation types' as defined before. You can enable or disable certain types for one co-worker or even change all the limitations just for him or her.
Limitations
Why limitations? Because sometimes time off is restricted to a certain validity period.
For example: if a public holiday happens to coincide with a Sunday, employees can recuperate this day off some other time - but only after the public holiday has passed, so the law dictates. This is where the limitations come in: change the date of 'Valid from' to the day after the public holiday, and that's it! This also comes in handy when employees still have leftover days off this year, but need to do so before a certain date next year.