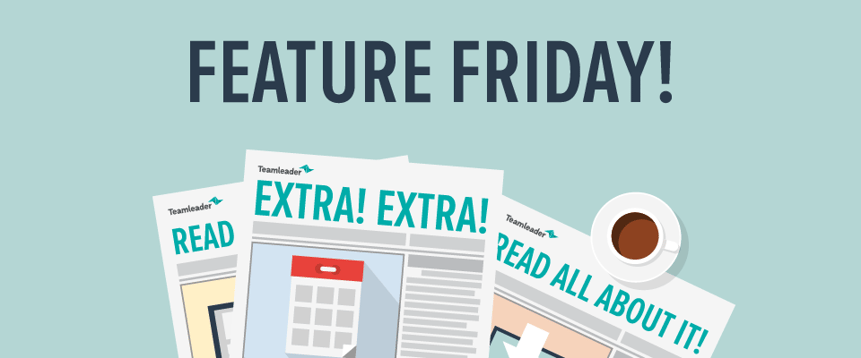 Never lose an opportunity again: scan business cards you receive and insert the information immediately to your CRM!
You've probably been there too: you went to a networking event and you've undoubtedly talked to a lot of new people. With it comes the inevitable 'here, let me give you my card'. If you're anything like me, you'll gratefully accept, only to find your desk ridden with business cards the next few days.
In our 'Work Smarter' mentality, we couldn't stand to let this go on any longer. That's why we came up with a paperless solution. From now on, you can politely decline the offer of a business card. Instead, you can now scan it with your smartphone and save it straight to your Teamleader CRM, thanks to our newest mobile app feature!
How does it work?
It's actually really easy. The Teamleader Mobile App now contains a button on the dashboard which will access your phone's camera. With it, you can take a picture of the business card. Teamleader will recognise the information on it, but you can still make some changes. If you want, you can also scan the backside of the card.
Is everything filled in to your liking? Then Teamleader will cross-reference the data on the business card with the data that's already in your CRM. Is there a similar company or contact? Then you can add or edit existing information, making sure you don't have duplicate info in your database.
No matches found? Then you can add the company as well as the contact. Both of them will automatically be linked to each other.
Finished? High five! You've successfully scanned a business card. We did it in less than one minute. How about you?
Piesync integration
Great news for everyone who is in favour of synchronising contacts between different apps: Piesync released their brand new Teamleader integration!
Piesync is a very useful app that allows you to hook up your CRM to a number of different tools and sync your contacts two-way and real time to avoid double data. These are the tools you can currently link with Teamleader using Piesync:
Read more about the Piesync - Teamleader integration on the Piesync blog, or check out their help article.
-note: this integration is completely managed by Piesync. Any questions or support should be directed to them.-