How can you assess whether the tools you're using are either right or wrong for your business? Here are 6 signs to look out for.
Although great businesses are built on great people, technology is increasingly the underlying catalyst of a company's success - regardless of its industry. From project management to invoicing and internal communication, the efficacy of the software you invest in has the potential to make or break your business right from the start.
When you initially set out to find the right software to aid you in your business operations, you look for tools that can either:
Improve productivity
Streamline your processes
Eliminate unnecessary meetings
Reduce workarounds
Make collaboration across teams easier
Or all of the above. But unfortunately, sometimes the shoe just doesn't fit. The software you're using could offer the most powerful features on paper - video conferencing, real-time collaboration, calendar sharing, project management and more - but you may be reluctant to use the tool or simply not see its added value.
So how can you assess whether the tools you're using are either right or wrong for your business? Here are 6 signs to look out for.
6 Warning signs you're using the wrong tools
1. Your team refuses to use it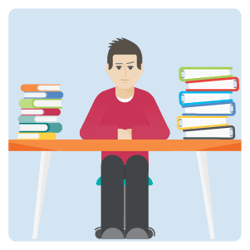 The most obvious sign that you chose the wrong software is if your co-workers simply aren't using it. If using a particular tool makes their job harder, you're up for an uphill battle. It could be time-consuming and difficult to learn, or they may not know exactly where to look for help or how to start integrating it in their workflow.
Look for tools that offer unique value to your business, fit into your existing workflow, and meet your security standards. Once these aspects are covered, adoption should come easy.
2. The tool involves a complex setup
If the tool requires a consultant to set it up, or an onboarding process that is expensive, it's probably not worth the hassle.
If you need a consultant to explain how it works, does that mean you'll need regular support as your team grows? Good business software should require little to no training: its intuitive design and ease-of-use will be crucial to your productivity a few months down the line.
3. It's not actionable
In the first place, a tool should help you get things done. Storing massive amounts of data in a tool that doesn't really do anything isn't going to help you reach your goals. An actionable tool:
Helps you delegate tasks easily
Helps you do things in fewer steps/less time than before
Allows you to immediately take action in as little steps as possible
In short, it should help you do things quicker, better, more efficiently - or all of these combined.
4. The user experience is inadequate
"You've got to start with the customer experience and work backwards to the technology. You cannot start with the technology and try to figure out where you are going to sell it." - Steve Jobs
Using a new software is bound to stir an emotional reaction in you as a user, based on the way it works, looks and feels. Is the interface clear? How easily can you navigate through the application? Whether your experience is positive or negative will eventually affect your business processes. A poor user experience means the software will just create more chaos and confusion - rather than helping you prevent it.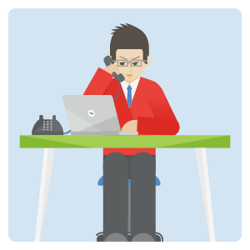 5. You can't get proper support
The importance of customer support is self-evident. Software won't improve or sustain in the market if the supplier is unaware of your needs - or receptive to your individual feedback. Having a strong support policy in place that involves listening to and supporting the customer is key - because when the going gets tough, being able to rely on a good support system will be a dealbreaker.
6. You have more work, instead of less
Rather than alleviating your workload, using the wrong tools could actually lead to the opposite result. When it's actually taking you more clicks or steps to do a task rather than less, there's no point in using the tool you've chosen.
If it helps you, take some notes on how long it takes you to do those tasks that are supposed to be made easier or more efficient by your tool, i.e. inputting contact information, delegating tasks and deadlines, etc.
Teamleader: a tool your team members won't love to hate
Teamleader not only allows you to visualize data but actually helps you execute projects, complete tasks and eliminate unnecessary steps along the way.
Quick, actionable, intuitive: you won't need to spend hours with a consultant to have it all explained to you. And in case you do encounter any difficulties, you can reach out to our support team at +32 9 298 06 32 or support@teamleader.eu for free! We are always at your service.
We take pride in being receptive to your feedback, and providing you with the sort of personal approach and follow-up most enterprises cannot offer.